The first step towards successfully achieving the dissemination objectives of RESET involved the development of an attractive and modern visual identity to be comprehensive and easily recognized by the target groups of the project.
The consortium decided to involve RESET's academic communities and start disseminating the project from its very first stages. Thus, we organized a student contest to be run at the partners' institutions for the development and design of the project's visual identity. To this end, a dedicated webpage was developed to announce the contest and receive applications.
The contest lasted from 3rd to 24th of February 2021 and all partners participated in its promotion via their corresponding media and institutional channels. The contest required from the participants to provide a comprehensive & modern identity including a consistent and clear message or a slogan. The winner-s (up to 2 team members) are awarded with an invitation by RESET team to participate in the international events & activities of the project.
Competition entries were judged on the basis of the criteria of creativity, originality, clarity and easy to communicate the message. The winning application was selected through an online voting procedure with the participation of RESET partners. The winning identity proposal was announced to the participants and members of the consortium on March 1, 2021.
The winning team of the RESET student contest for our visual identity.
Ana and Sofia from University of Porto won the competition with their overall concept, the clarity of their idea and the professionalism that approached the whole process.
Check below their CVs and a video that sent us from Porto.
Sofia Correia
My name is Sofia Lopes Correia and I'm a communication design student. I was always interested in Art and during five years I studied music and learned how to play the piano. However, the visual arts world was where I always knew I belonged. In 2018 I started my 4 years degree in Communication Design, at Faculty of Fine Arts of Porto (FBAUP) and now I'm finishing the 3rd year. Learning new languages was also always a priority and after receiving the Cambridge Advanced Certificate in English (CAE) in 2018, I started a German Course in Goethe Institut and currently I am finishing the B1 level. I try always to seek new challenges and exciting experiences that can help me grow, not only as a designer, but also as an individual. I love to travel, participating in all sort of projects and getting out of my comfort zone. In 2019 I was part of an international volunteer project called "Grão". Its main goal is to promote training for short-term development missions in Portuguese speaking African countries during the summer months. Even though I didn't go on a mission, I completed the annual training plan and prepared activities and events to fundraise the missions. During this time I also did volunteering work in CASA, an Homeless Support Center that provides meals to homeless people. In 2020 I joined the creative department of V.O.U, an University Volunteer Association and in the beginning of 2021 I joined "Já T'Explico" a non-profit organization that supports children with educational and socioeconomic difficulties. Currently I'm part of the mentoring department handling with the logistical tasks. Most recently I became a member of the team of the Junior Design Company at FBAUP. We work directly with clients, thus, we have direct contact with the job market and with the development of team projects.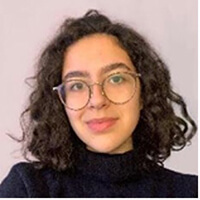 Ana Leite
Hi! I´m Ana Leite. I'm 20 years old and I'm a design student from Porto, Portugal. Ever since I was a kid, I've been interested in the visual arts. I am always looking for new opportunities to participate in projects and develop new skills, from participating in art- -related competitions to volunteer projects. In January 2018 I did my first exhibition. I participated in two collective art exhibitions in the cities of Felgueiras and Guimarães. I exhibited some drawings and illustrations and I was also in charge of the communication design of the exhibition. In October of that year, after finishing the high school course in Visual Arts, I exhibited in a double at the annual arts festival "Guimarães noc noc" and also in the Alberto Sampaio Museum, Guimarães. In September 2018 I started my 4 years degree in Communication Design, at Faculty of Fine Arts of Porto (FBAUP). I am now completing the 3rd year. In August 2020 I won the honorable mention of sardines illustration contest from Lisbon, an annual competition in the context of traditional festivals in Lisbon in honor of St. António, open to participants from all over the world. At that month I also participated in an illustration project of social masks, a project from the City Council of Guimarães. I am currently part of the team of the Junior Design Company at FBAUP. We are a team of design students who work directly with real clients, which allows us to have direct contact with the job market and with the development of team projects. I am also working as a communication designer in a Portuguese company of soaps and natural products, and part of the direction of a youth volunteer association.