With the exhibition WORK=LIFE OF CAMPUS RESET also features the face of the sites on campus, where rest and regeneration, as well as support for the everyday life at universities are offered. Our surroundings and spaces play a significant role in shaping our work-life balance. The environment in which we work and live can greatly impact our productivity, creativity, and overall wellbeing.
Here, we give you an overview of museums, historical buildings and green spaces that are connected to the possibilities of resting and getting inspired at the University of Porto.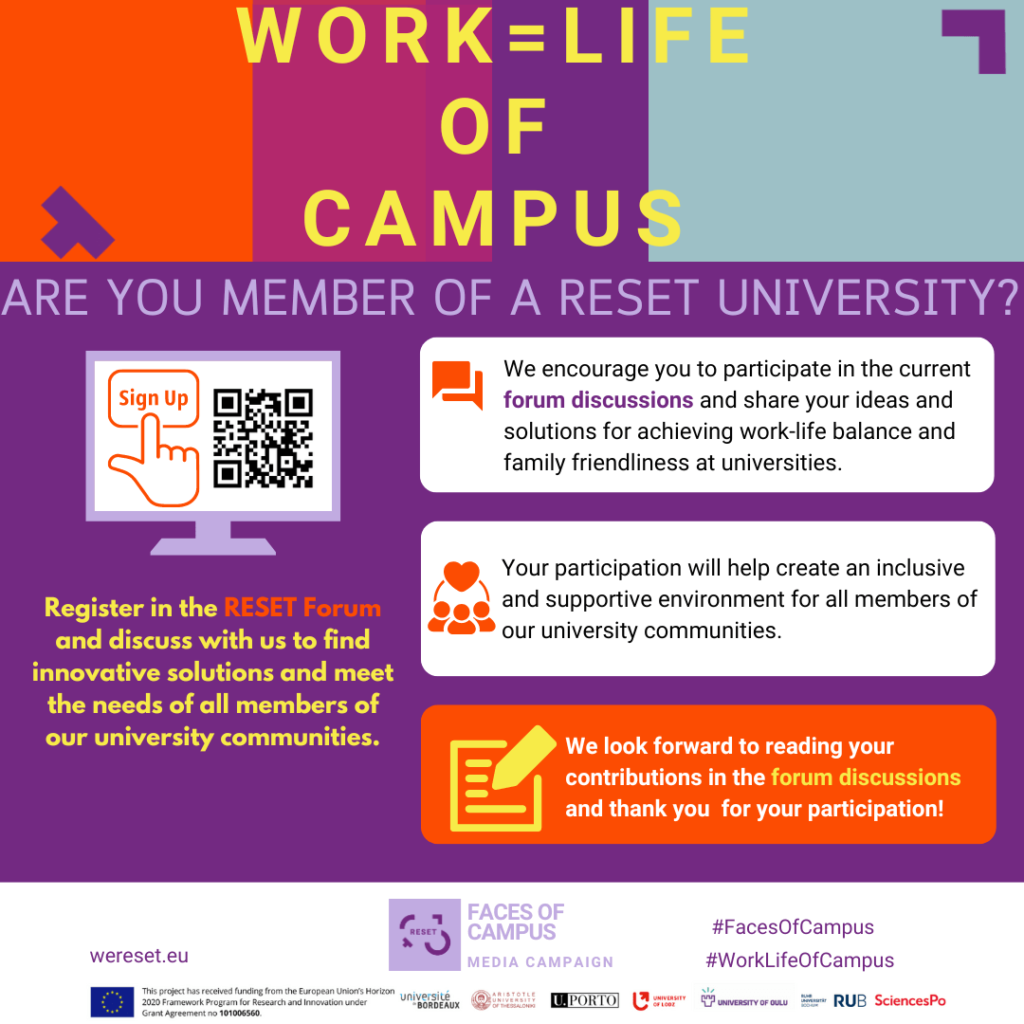 How important is your work environment to you and how does it contribute to your work-life balance? Join the RESET forum and share your thoughts and experiences on how your surroundings and spaces have an impact on your work related wellbeing.
Discuss with us these and other questions related to Work-Life Balance, and Family Friendliness.
You can also check out these