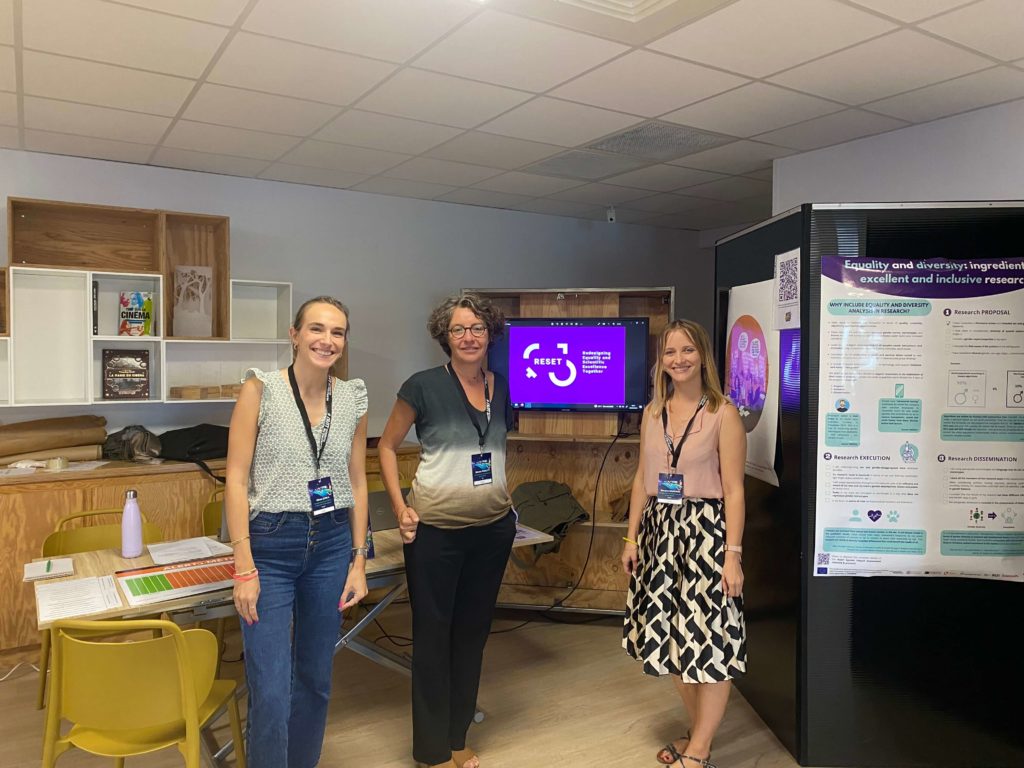 On the 29th of September, the RESET team of the University of Bordeaux participated with workshops in the event "European Researcher's Night" organised by Cap Sciences in Bordeaux. The European Researchers' Night is a Europe-wide public event that displays the diversity of research projects and their impact on citizens' lives. The topic of this year's edition was "Future".
It was an occasion for the RESET team to disseminate project's tools: the GIA checklist, exhibition on women in IT – "Digital Wings", the Alertomètre (tool to raise awareness on gender-based violence developed by the University of Bordeaux), as well as to reflect on the role of women and gender in the future of science. The event gathered 880 visitors.
This action is linked with several actions of the GEP, namely "Informing the university community about GIA tools", "Sharing RESET tools and results", "Taking part in meetings between local, national and European stakeholders".