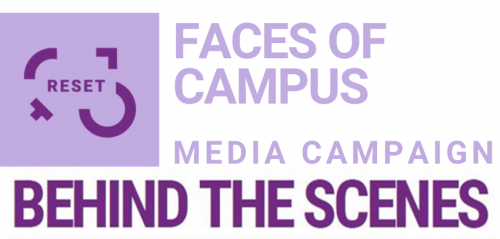 Short bio
I have been working as a veterinary referent for the training and research animal facilities at the University of Bordeaux since 2015. This position involves mostly preventive veterinary care and many other missions. I make sure that each animal facility operates in compliance with regulations, and I provide pieces of advice to ensure animal welfare, since respect of regulations and animal welfare go hand in hand with quality science. Indeed, a disease, pain or stress lead to deep and numerous modifications of the biological parameters of the animal. To prevent their occurrence is not only an ethical and regulatory stake, but also a scientific one, in order to prevent interferences with the studied parameters. A simple formula sums it up: "Happy animals make good science".
Since May 2020, I have been also directing the Service Commun des Animaleries (Common Service of Animal Facilities). This is a service shared among several animal units, which welcomes projects of the scientific community in compliance with the highest standards. About 20 research units of the university apply to this service. Due to its skills and dynamism, the SCA makes a significant contribution to research activities in multiple fields related to biology and health.
Which aspects of your work/function do you appreciate the most?
I particularly appreciate the exchanges with numerous stakeholders from various backgrounds (caretakers, technicians, managers of animal units, researchers, teachers, doctors, veterinarians, but also administrative staff, central services, etc.). All of these people are aware of the stakes and the responsibility we have to assume; and we are all constantly working to improve our practices for an ethical and responsible science. It is, therefore, a real partnership, both very enriching and rewarding.
The diversity of topics is also exciting: participation in animal welfare bodies, advice on anaesthesia and analgesia, follow-up of ongoing projects, design of new animal units, mouse export procedures, training, etc., without forgetting, of course, the regulatory procedures and ethical aspects that are indissociable from animal research.
With my new position at the SCA, my horizons have been broadened: scientific orientations, HR aspects, budget follow-up, relations with suppliers, public contracts… and still so much left to discover!
What do you consider as the most important impacts of your work (e.g. for science, for the scientific community, or for your team)?
I notice that there is a real dynamic of continuous improvement, whether in the operation of animal units or in the design of projects. The developments in regulations, the work of the animal welfare bodies and the ethics committee, training courses, etc. have all contributed to this. For example, I have been very engaged in the procedure of animals' adoption at the end of the projects; every year several hundred animals are now rehomed in Bordeaux.
A strong evolution has also taken place in sanitary management: today, the teams' competences, the infrastructures and the equipment allow the housing of rodents in highly controlled environments. Once again, this is also the result of a collective effort. Some animal units had already paved the way for this process; a step forward was possible due to multiple factors: my advice and support, the opening of new animal facilities and the essential work of the EOPS-CryME animal facility of the SCA, which ensures the decontamination of murine lines coming from all over the world. At a time when studies on microbiota are multiplying, it is crucial to be able to master all these essential aspects.
Do you think appreciation is important at work? And in which form? (e.g. in the team, or for the results of work)
Appreciation is, of course, important. For me, it is above all expressed through the quality of the interactions with the teams of research and animal units. Before my arrival, there was no veterinarian at the university, so, at first, we had to organize together. Over the years, a solid relationship of respect and trust has been established, and this is the most beautiful form of recognition! The recognition of my skills through national associations and networks (notably, I am Vice-President of the AFSTAL ) is also very rewarding.
I would like to take this opportunity to underline the wonderful work of the zootechnical teams, who take care of the animals 365 days a year, who invest themselves in ethical and quality science, and who are only too rarely in the centre of attention. Their work is essential to animal research, which is still necessary in many fields due to the absence of alternative methods. These are people who are passionate about animals, and who have precious skills. I cannot mention them all here, but I want to thank them. May they be proud of their work!
What would your ideal workday look like?
I'm going to deviate from the question and present my ideal work week, which includes many ingredients; here are a few:
a common SCA team meeting, full of interesting content and discussions;
a clinical examination of fish before adoption, and discussions on tests of new enrichment methods;
an inspection of a rodents' facility by the State Veterinary Services;
a meeting with a researcher to prepare the hosting of a project;
an on-site meeting : it is getting closer!
two meetings with animal welfare bodies;
exchanges with other veterinarians or animal units managers in France to improve our practices mutually;
a few unexpected events (not too many still) and some unusual questions such as "Is it possible to house a blob near a mouse unit?"
no emergency calls on Saturday or Sunday when I am on call : it means that everything is fine!
You can also check out these interviews