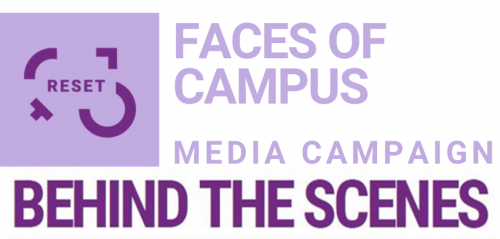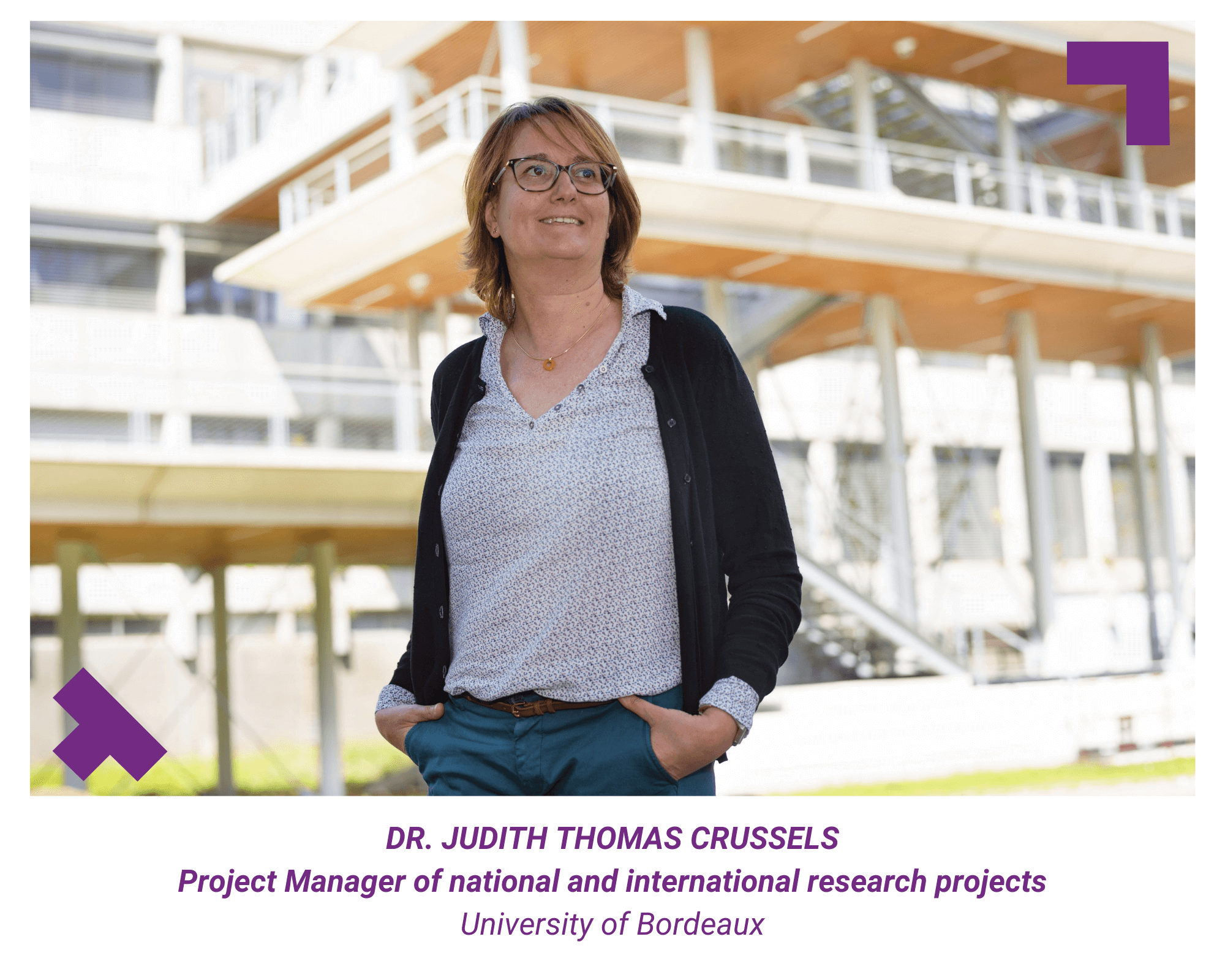 Short bio
Judith Thomas Crusells, PhD. After a scientific career development in the fields of neuronal growth factors and neuronal survival after damage conducted in renowned international institutions in Finland, Germany and Switzerland, I had been engaged as a technical consultant at the World Health Organization in the departments of Public and Environmental Health, Vaccines and Mental Health, where I contributed to the coordination of international projects and initiatives, the organization of international conferences and the elaboration of technical documents on the assessment of global burden of disease. Since January 2016, I joined the University of Bordeaux as a project manager of national and international research projects coordinated by Prof. Stéphanie Debette within the ELEANOR team of the Bordeaux Population Health Center Inserm U1219.
What do you consider as the most important impacts of your work (e.g. for science, for the scientific community, or for your team)?
With my research support work focused on operational activities, I contribute to the promotion, pursuite and development of new research directions or collaborations carried out by the ELEANOR team, and more specifically to the work led by Professor Debette on the molecular mechanisms underlying brain aging that allow to improve the prevention and treatment of stroke and dementia. Therefore, I am doing my bit for the scientific community and, ultimately and very humbly, my work contributes to the overall management programs of public health issues, which I consider the most important outcome in the longterm.
Do you think appreciation is important at work? And in which form? (e.g. in the team, or for the results of work)
It is essential to properly acknowledge any action in which time and effort is invested in order for a person or a team to find support to progress and achieve their goals. A genuine thank you and a general interest and appreciation for your investment from those you work with and for make you trust that you are part of the essential elements of their success. Personally, I have always received this consideration from my supervisors and colleagues, but I know that, unfortunately, it is not a widespread tribute to those responsible for research support tasks.
What aspects of your workplace do you perceive as supportive in order to be motivated? (e.g., working with colleagues, facilities, work atmosphere)
The work atmosphere is certainly a very important motivating factor. Although it is not always possible, I have always advocated for teamwork in an informal setting to facilitate good motivation. This creates working alliances and has always helped me to stand my ground and move forward, especially in complex situations. Currently, part of my work relies on the exceptional administrative and research support provided by my colleagues Ms. Morgane Lachaize (clinical project manaer) and Mr. Christophe Abrantes (financial officer), with whom I appreciate this framework that favors not only our work and relation but obviously all team members and extends to colleagues in the center.
What would your ideal workday look like?
A project manager in a team running multiple national and international projects is expected to act as a sort of "fireman" ready to intervene in the many unforeseen circumstances that the research project leader has to deal with and that pose different levels of operational and administrative problems to coordinate. Thus, an ideal workday would be one in which I could dedicate myself in an orderly fashion to the tasks scheduled for the day, without pressing disruptions most of the time unrelated to the task at hand, so that at the end of the day I could hit the "done" button to move on and clear the to-do list. But, as the question points out, this would happen in an ideal setting (and most probably would end up being a boring day after all…).
You can also check out these interviews