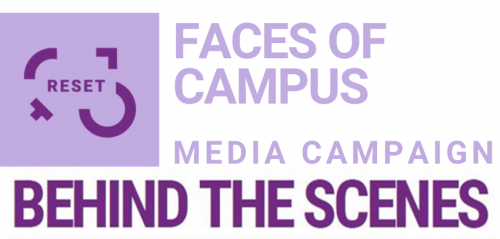 I am a science coordinator in the Department of Biopsychology at the Ruhr University Bochum and the Collaborative Research Centre "Extinction Learning". As such, I strive every day to keep our researchers' backs and way into the lab clear, removing operational and strategic hurdles. In a large, interdisciplinary department, a lot of interfacing tasks pile up. These are often tasks that somehow don't really belong on any table. Those are usually mine. So, I organise projects, teams and structures and use my own impulses to ensure the success and visibility of those involved.
Which aspects of your work/function do you appreciate the most?
My field of work mainly includes the passages between research, administration and the public, as well as the bridges of interdisciplinary science. Here, I can actively shape my job profile, I can take on direct responsibility and I can – if things go well – open up space for scientific autonomy and creativity. Unlike a job in science, my work is a very pragmatic one; its effects, beautifully, often show up instantly. At the same time, science management is a rather quiet job, we listen a lot and try to make things possible: on a small scale, structural problems can sometimes be overcome, e.g. for the benefit of early career researchers, or major topics can be supported alongside highly effective initiatives, e.g. for regionally anchored collaborative research.
Do you think appreciation is important at work? And in which form?
"The people make the place", as the saying goes. It is thanks to the people who work here that the RUB has come a long way / flourished so significantly since it was founded just 50 years ago. Their palpable openness, the unconcealed diversity and the connection with the university and the region are an utterly strength. For those who are employed at a university, money is simply not the highest value in life. Conversely, appreciation within the RUB or the entire UAR (University Alliance Ruhr) among each other, i.e. between researchers, students and the staff from technology and administration, is a basic attitude.
The most sustainable expression of appreciation is individual support. Here, the RUB has taken on an exceptional role by focusing on the individual groups and their needs since its foundation. Last but not least, for me, appreciation means celebrating the festivities together as they fall – recovering together after failures, as well as thoroughly celebrating successes. When the results of a review are pending, I like to have a few glasses of pickles and bottles of sparkling wine in reserve; generally, both are polished off – first one, then the other.
What aspects of your workplace do you perceive as supportive in order to be motivated?
My work is wonderfully varied and challenging. Some days I'm constantly on the go, others desk routines catch up with me. Some days you get your jeans quite dirty and lend a hand, then again you have to quickly smooth out that good blazer for the board meeting. I enjoy the insights and enriching encounters I get through my work on campus; into the many offices, labs and again and again surprising corners of such a large comprehensive university. And of course, that our department is such a lively place with exciting research topics: Never before have I worked in such a dynamic working environment and with such a darn good (as well as lovely!) team.
How would you define scientific excellence? What is scientific excellence for you?
The term has taken on an elitist flavour in recent years. Sometimes it gnaws more at the principles of good research instead of inspiring them. But it has also fuelled the important discussion about the criteria of academic performance evaluation, about the promotion of young researchers and research funding.
In concrete terms, for me, excellence is first of all an insanely demanding competition organised by the German Research Foundation, in which certain points are examined in a certain way. But if we were to succeed, it would be to promote the university as a whole. The title would give it a strong hand to be not only an opportunity maker for its students, but also a regionally effective engine of change and growing identity. After all, in addition to authenticity and originality, Bochum and the surrounding UAR have an incredibly interdisciplinary culture and persistent curiosity. We are thus already an outstanding location in Germany as a centre of science and ready for the next consecration in the everlasting quest for improvement. " Jupp. Getz mach' aber kein Bohei" ("Yup, don't fuss"), is what my neighbour in Bochum would say now. 😉
You can also check out these interviews