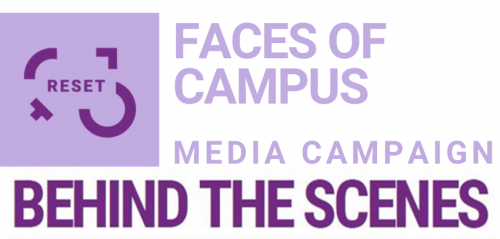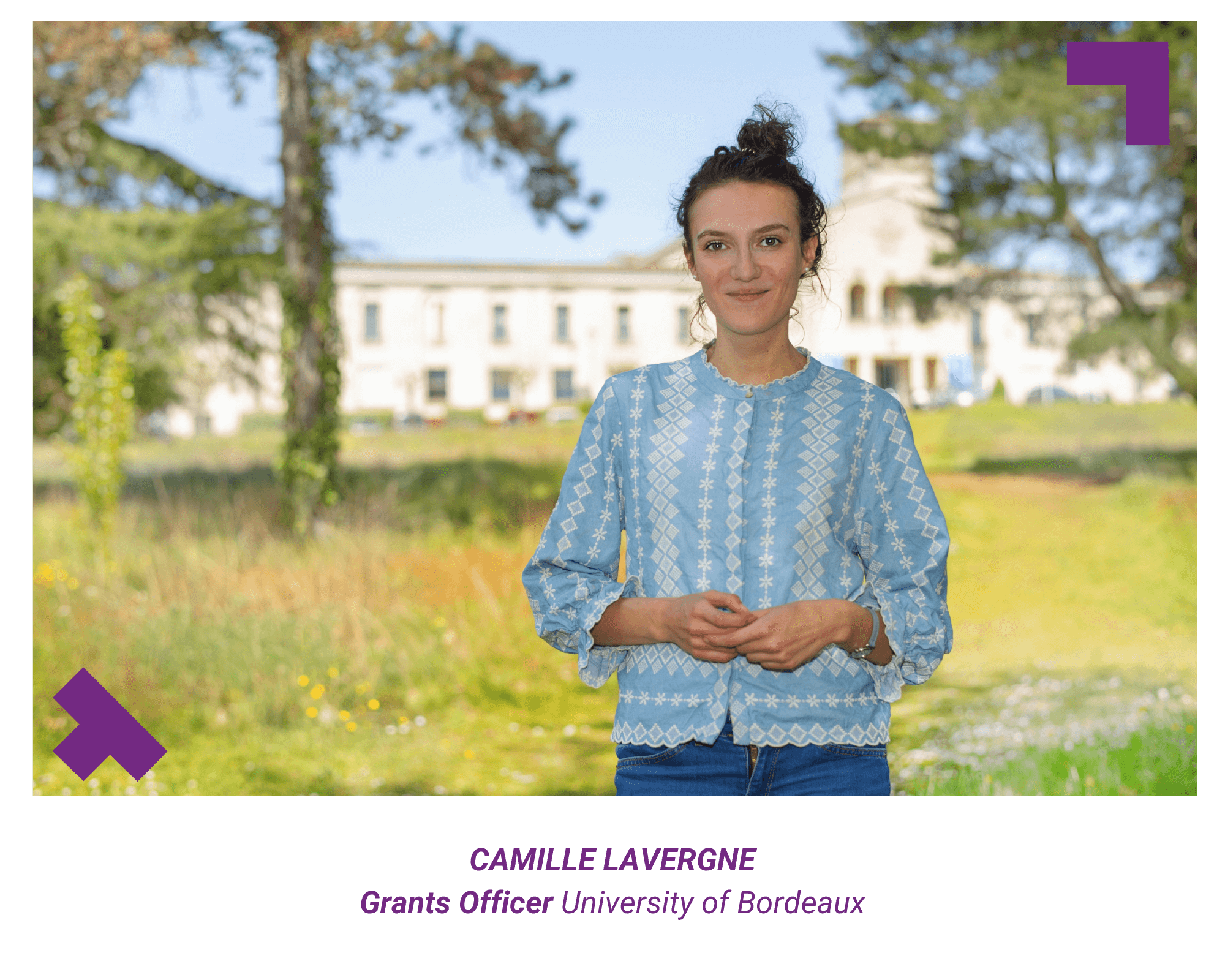 Short bio
After graduating in 2015 with a degree in law and political science from the Catholic University of Lille, I decided to pursue a specialization in political science by integrating the Master 1 Political Science and then the Master 2 Comparative Politics: Political Ideas and Regimes – at the University of Bordeaux.
Interested in security and defense issues, I then decided to complete my training with the Arès – Defense & Industry university degree, delivered by the University of Bordeaux.
With this background combining knowledge in law, sociology, political science and economics, I was recruited in April 2019 by the University of Bordeaux as a research grants officer in the Project Development and Follow-up Department (SMSP) of the Research and Development Department (DRV) attached to the Research, International, Partnerships and Innovation Unit (RIPI).
Which aspects of your work/function do you appreciate the most?
Being able to contribute to the selection and funding of innovative research projects is an aspect that I appreciate the most in my job of grants officer.
It is indeed very rewarding to be able to contribute to the setting up of a research project, from its submission to the dissemination of the results; and by these means to be able to participate in the advancement of science and innovation.
I particularly appreciate being able to work at the University as a grants officer, since it allows me to reconcile my long-lasting interest for scientific research with the competences in administration and law that I was able to develop during my graduate studies.
Which aspects of your workplace do you perceive as supportive in order to be motivated? (e.g., working with colleagues, facilities, work atmosphere)
I am lucky to work on two different locations of the campus, close to the teachers-researchers, and on the site of Domaine du Haut-Carré, where my service and other services of the Research and Development Department are situated.
These places are influent motivating factors, as the campus proximity with researchers wishing to apply for external calls for projects contributes to development of direct interactions and relationships favourable to quality exchanges.
Working on two different sites is also very motivating because of the strong interaction with colleagues and the enrichment generated by mixing with a wide variety of audiences. This interaction is necessary and justified in view of the different services involved in the same project, which supposes the development of several professional skills (of lawyers, laboratory managers, financial managers, etc.). In addition, the Haut-Carré site is a former convent, classified as green space to protect, and it is very pleasant to be able to work in this wooded environment and to go there by bicycle.
What would your ideal workday look like?
My ideal workday would start with a bike ride to the office to meet my colleagues. It would consist of discussions around the difficulties encountered and/or around the success stories to share. It would continue with several meetings with researchers currently working on a project's proposal, and with group meetings to work internally on making our processes more efficient. It would end with a time dedicated to monitoring and reading current and future calls for projects, as well as a time dedicated to training on the new applicable regulations (Research involving human beings, General Data Protection Regulations, Open Science).
One should note that such working day is described in the conditional tense, but it happens regularly in reality that my days look like the one described above!
How would you define scientific excellence? What is scientific excellence for you?
For me, scientific excellence is synonymous with innovation and creativity. By definition, it contributes to the solutions developed to understand the major environmental, technical and societal contemporary issues.
It can also refer to the economy of knowledge, to the responsible scientific approach in terms of ethics and openness to the outside world. In practice it is interpreted by the respect of a certain number of criteria, which can vary depending on the disciplines, which makes it a difficult concept to fully grasp.
Taking this into consideration, although the concept of scientific excellence tends in part to concentrate resources around a few people, it must remain, in my opinion, a driving force and the reason why young researchers and students continue to choose an academic career.
You can also check out these interviews