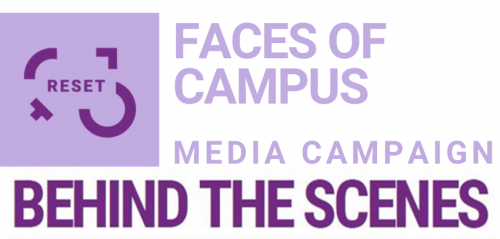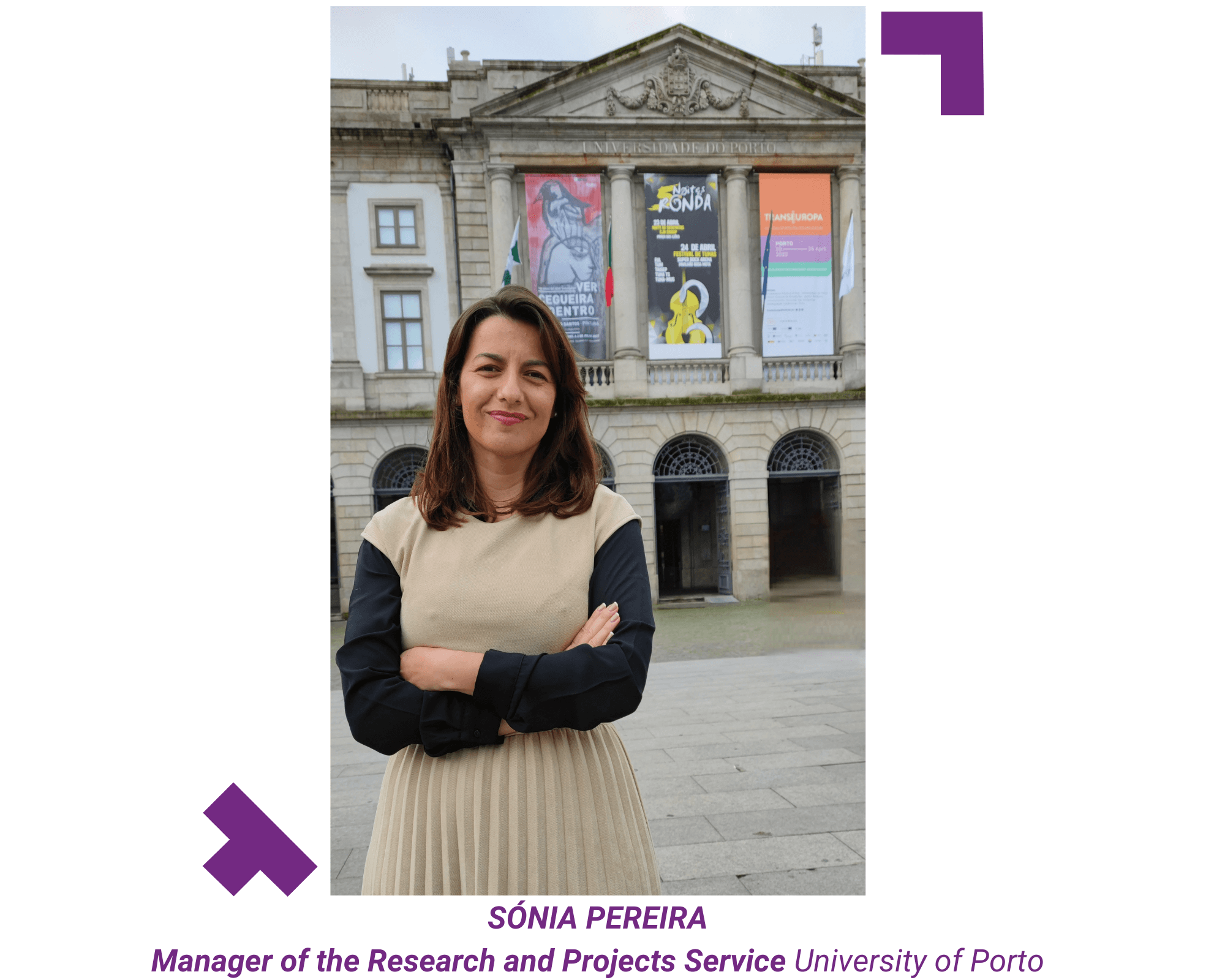 Please describe briefly who you are, what your work is and how it relates to science and research.
My name is Sónia Pereira and I work at the U.Porto since 2007. I manage the Research and Projects Service (SIP), a central structure of the Rectory of the U.Porto whose mission is to support the research policy and strategy of the U.Porto and to ensure the attraction of external funding for research and development activities. My work consists of assisting the Vice-Rector and coordinating the activities of the service, which translates into monitoring the performance in various aspects of scientific activity, in stimulating science communication initiatives, encouraging young research and recognition of the scientific work developed, and in raising funding for research, development and innovation activities.
Which aspects of your work/function do you appreciate the most?
I highlight three main aspects. First, the fact that I work in a central service allows me to capture a broad and comprehensive view of the overall reality of the U.Porto in terms of research. Second, the close work and coordination with the Vice-Rector for Research, Innovation and Internationalization, which has allowed me to contribute and monitor, in the first place, the implementation of the research policy and strategy of the U.Porto. Third, the networking that we promote and develop in SIP, in order to bring together and mobilize the entire research ecosystem of the U.Porto, from the scientific community but also the local teams that provide support to R&D activities.
What do you consider as the most important impacts of your work (e.g. for science, for the scientific community, or for your team)?
I like to think that my work is useful and contributes to the recognition of the importance and usefulness of the structures that support research, development and innovation activities. The main impact on the team is the creation of conditions for all team members to perform their functions, within a collaborative culture and environment, in an informed, committed and challenging way. The main impact for the scientific community is the creation of conditions and the availability of means and resources that enhance/allow the development of research activities of excellence.
What aspects of your workplace do you perceive as supportive in order to be motivated? (e.g., working with colleagues, facilities, work atmosphere)
Without a doubt, being part of a dynamic and competent team, and working in the city center, next door to an environment full of diversity and movement.
What would your ideal workday look like?
A day on which I feel that my contribution has been active, meaningful and useful, to my team and to the U.Porto, and that, at the same time, provides me with experiences that make me feel challenged, recognized and fulfilled, personally and professionally.
You can also check out these interviews